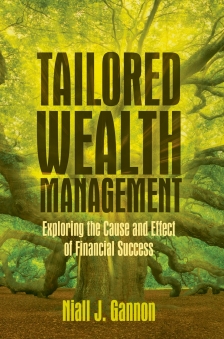 Available Now!

The meaning of wealth has become one of the least understood concepts of our time. Whether you desire wealth, have wealth, or wish to redistribute wealth, the roadmaps to success have been painted over by outdated financial models, politically charged rhetoric, and the mistaken belief that at its core wealth is simply a number. Tailored Wealth Management meets you where you are: a new college graduate, a retiring CEO, a journeyman carpenter, or a compassionate philanthropist. The book educates readers with a deeper understanding of their place on the national and global scales of wealth. It proves that the term "wealthy" can apply as fittingly to a gas station attendant as it does to a gas company president. It empowers the reader with the causes and effects that allow wealth to accumulate, to produce income, and to re-shape society through responsible gifting and philanthropy.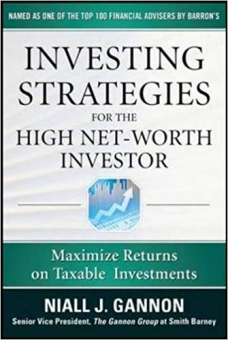 A proven model for achieving high returns on taxable investments
Investing Strategies for the High Net-Worth Investor showcases an investing approach that helps readers understand the unique challenges and opportunities that wealthy families face when building a diversified portfolio for multiple generations. Renowned private wealth manager Niall J. Gannon offers a framework for investing in tax-friendly asset classes. Readers will gain critical insight for building a solid portfolio.